As the global population is desperately striving to come out of the ill-effects of the Covid-19 pandemic, the benefits of online education are gradually transforming the way of learning. Still, in many western and Asian countries, lockdowns are again kicking off, due to the panic created by the forthcoming second wave of Covid-19 onslaught.
Hence, in these times of economic degradation online learning is becoming more and more familiar with the day-to-day lives of millions of students all over the world.
What are the Benefits of Online Education?
1. Learning is Secure at Home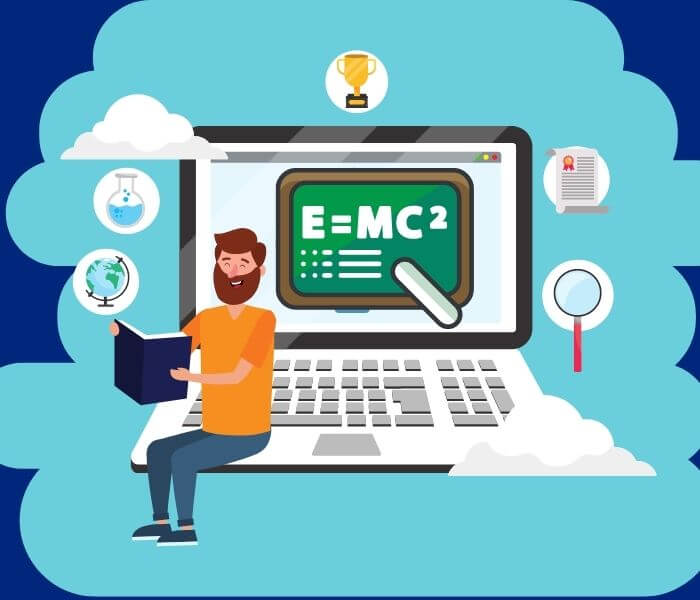 Due to the Covid-19 pandemic, all schools, colleges, and universities are shut down since March 2020. Thus, in times of this global menace, online learning comes simply as a boon to all students and scholars around the world. It is safe, from the perspective of one's health, wherein no direct contact with the faculties is needed at all.
Besides, one can acquire knowledge of protecting themselves and their dear ones from the hazards of Covid-19. As the symptoms of coronavirus spread more with face-to-face interactions, so students will not be safe at all if schools are opened.
Hence, online learning is the finest option available, wherein the scholars get an opportunity to interact with other students in native or foreign countries gaining more knowledge, rather than remain bound to their bookish education only.
2. Higher Flexibility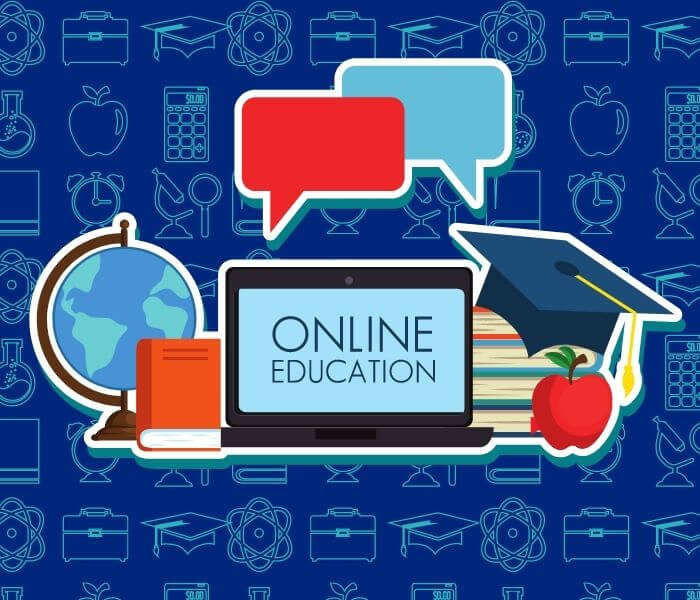 The advantage of online learning facilitates both the students and their faculties to roster their educational itineraries according to their preferred time slots. Besides, it offers flexibility to maintain stability between their studies and other extra-curricular activities. Moreover, through virtual education, scholars can effortlessly manage their added responsibilities in the family, their pastime interests, and even align their full or part-time jobs at ease.
Again, studying at the comfort of one's home relieves them from the problems of traveling to schools and colleges. Moreover, students can register with their desired online courses anytime, and from anywhere, then studying, and finishing them at their own comfortable time.
3. Affordable in terms of Time and Money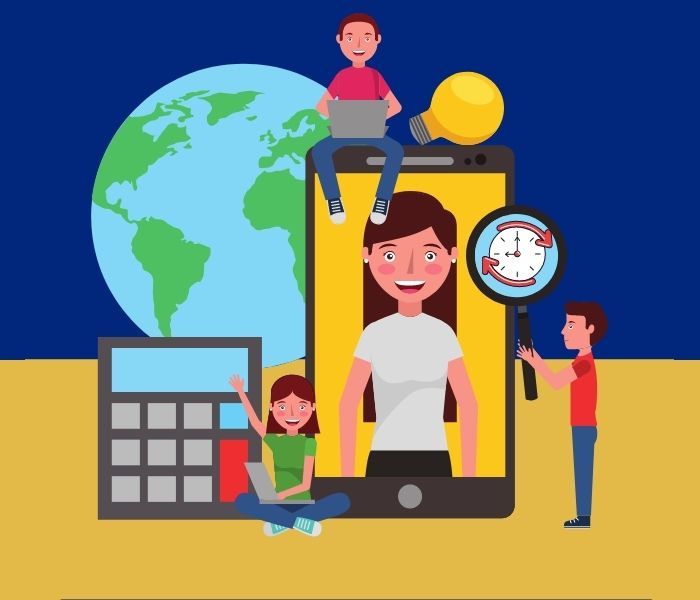 Enrolling and acquiring online educational degrees is quite affordable in terms of both time and money. As studying virtual courses, there is no need to keep provision for any special classrooms, and funds to travels to these classrooms, so it becomes economical for the students. Besides, there are no extra expenses to be made for tuition fees to give to any external faculties regards to additional special classes.
Moreover, there is no need for any printed educational materials and books, so automatically online learning becomes very cost-effective. Again, precious time for the scholars is saved, as traveling is not compulsory to schools for acquiring virtual education.
4. Simple to Keep Track
Among other benefits of online education is that scholars undergoing different courses in the virtual mode can record their subjects taught by the respective faculties through online video support or by writing supported through some writing software. Hence, it becomes very easy to keep a track of various courses being imparted by the subject-specific teachers. It is simpler and better, as there is no need to jot down any subjects on physical paper, as it is in the case of regular classroom teaching.
Moreover, with the advancement in contemporary technologies, students can educate themselves even more smartly, with the aid of interactive videos, auto-corrected software, speech recognition programs, and numerous mock and live examinations.
5. Learn at One's Momentum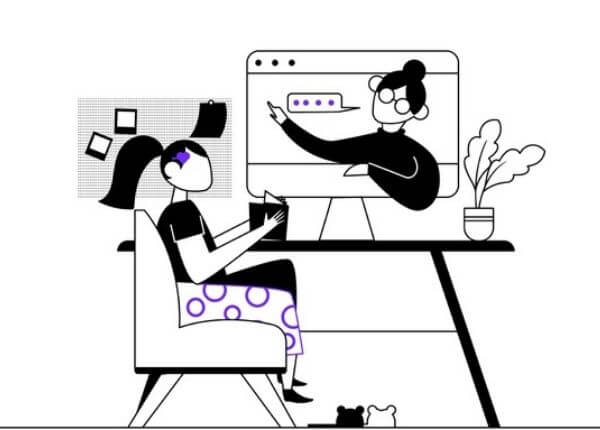 The efficacy of the virtual model of learning is much like having a specialist personal faculty without any physical existence, which is unlike from schools. Also, there are no disturbances of any sort like the particular pupil's classmates with their distracting noise levels and any other social distractions. Scholars can learn at their momentum taking the requisite time and comfort of their house. Hence, students can stretch as much as it is necessary for any specific subject, with the advantage of continuous review modes for obtaining a better understanding of that particular course.
Again, the dummy tests, online exercises on particular subjects are available any time with a self-activated evaluation system, wherein students are sent instantaneous scores and helpful suggestions for upgrading their knowledge. This will assist in honing the student's competency for any subject while making him understand the course material in a quicker time.
Speaking about the benefits of online education, it helps in synchronizing the learning routine of the students and offers different subjects at an easy pace of education. Wherein, scholars become more self-restraint and sharpen their abilities to manage what and how much to learn at a time.
6. Enables Personalized Educational Exposure
Unlike traditional classrooms, an online learning mode primarily permits a single student per faculty. Hence, it caters to the personalized requirements of each pupil, providing him with a more engaging and optimum interactive learning experience with continual suggestions from subject-specific instructors. Besides, learners can take advantage of numerous study materials, suggestions for any particular subject, interactive videos, eBooks, and online student discussion platforms to enhance their educational knowledge.
Thus, virtual learning effectively spread the importance of reciprocal education, while mitigating the shortcomings of self-study. Online self-learning modes, sometimes may not be beneficial for students, as subject-specialist faculties offer the students more exhaustive knowledge in specific domains are chosen by the pupils, along with critical feedback.
Final Thoughts
There is no surety that the risks associated with the Covid-19 virus is abruptly going to end in the near future, as it will take a minimum of a year for the Covid-19 vaccine to be industrially available in the market. Thus, as coronavirus has temporarily stopped the regular mode of education, evolving through an online learning curve will surely offer a wonderful prospect for students offering them unique career investments for their future.
Hence, in this dilemmatic global scenario, it will be more judicious for the scholars to opt for the benefits of online education to gain more interactive knowledge with personalized care from professional faculties.
---
If you are interested in finding room for rent in Kolkata and other popular Indian cities, then you might have a look at Studentcosy and book it online.
---
Also, read our blog on 👉👉 On-Campus vs. Off-Campus Accommodation| Which is Better & Why?