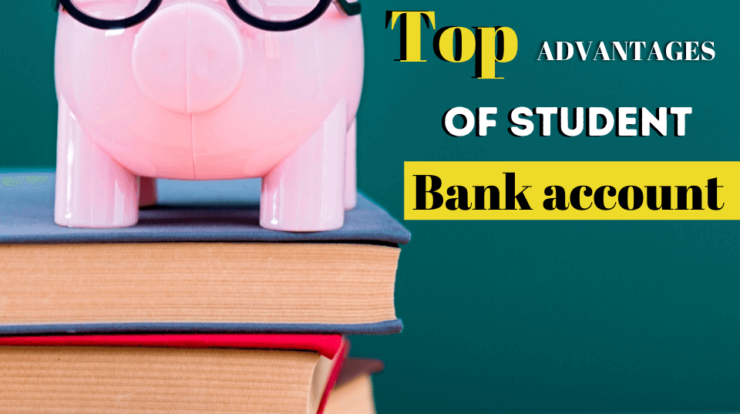 Whenever a student gets enrolled in their desired courses and colleges, many banks are coming to the campus that offers a student bank account. It is primarily important to cultivate the idea of securing funds in the bank from the time when the students start their education. Hence following our advantages of student bank account can prove highly beneficial.
What are the Benefits of Student Bank Account in India?
1. Simple Setup at No Cost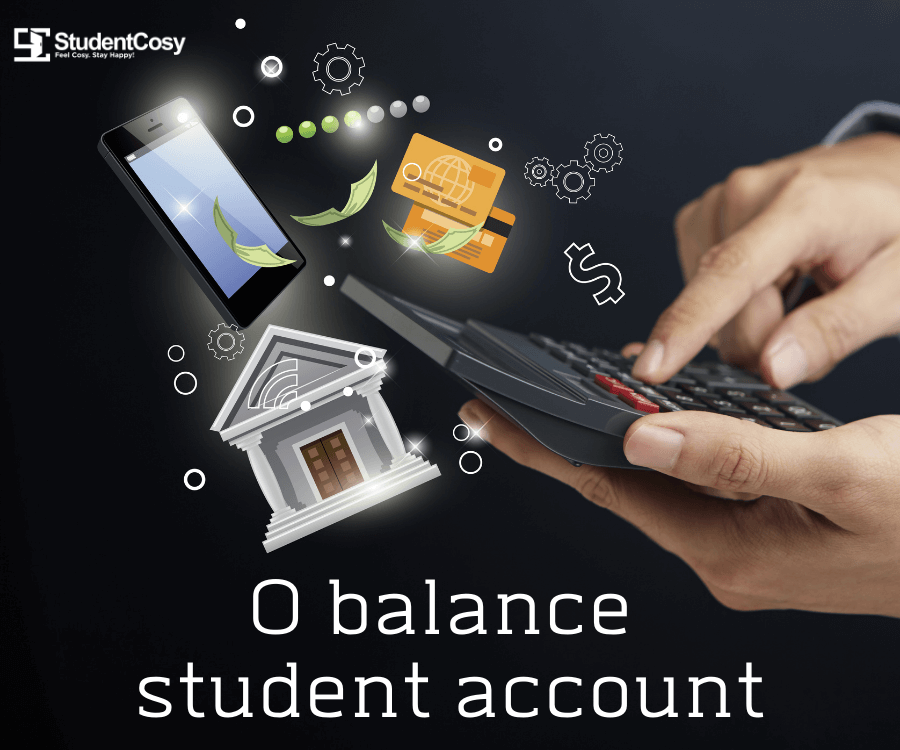 For students enrolling in the first year at colleges, zero balance bank accounts are made available by many Government-owned and private banks. Hence, there are no hassles to maintain a minimum balance in the student bank account, which is not the case in normal savings bank accounts. This assists students, as they do not have to pay any extra fees when their semester ends, and they mostly have no funds to pay more. However, with some banks, students may have to maintain a negligible amount of maintenance fees or minimum balance amounts every month.
Now, sometimes a referral from an existing bank account holder may be necessary for the opening of new student bank accounts. However, this is not a mandatory factor, although students must have their legitimate evidence of identity.
2. Effortless Banking
Among the advantages of student bank account, students get the facilities to easily operate their banking transactions from remote places. Free internet banking, phone banking options, and complimentary debit card are made available to scholars for paying comfortably from anywhere. They need not visit any bank for this purpose. However, their guardians can also pay at any branch of the bank from anyplace. Some banks like Axis Bank, SBI, PNB, and HDFC Bank provide easy-to-use student bank accounts for budding graduates.
3. Digital Banking Transactions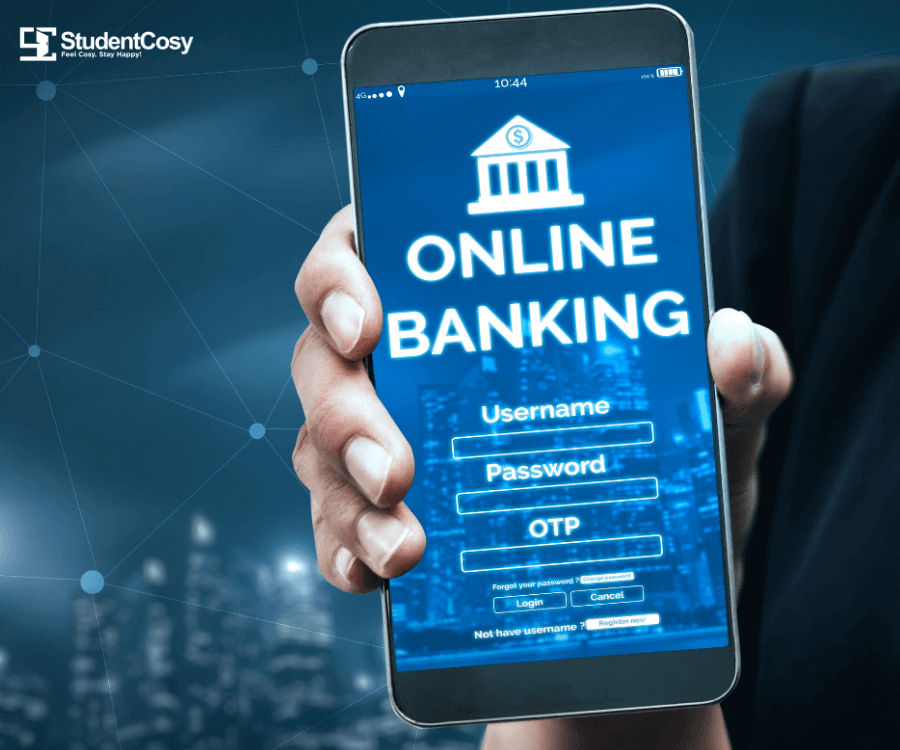 Scholars must have a student bank account, wherein free debit cards help in easy payments through the online mode. Besides, they can also deposit cheques for paying semester fees at cheque drop boxes installed at almost all schools and colleges. Hence, this cashless mode of banking transactions assists them to avoid taking a large amount of cash with them to make payments. Further, it also aids to evade long payment arrays in the educational institutions, thereby saving precious time for the lecturers and extra classes.
4. Interest-Free Provisions for Loans
One of the greatest advantages of student bank account is that many banks offer educational loans to the new bank account holders for smoothly pursuing their school or college studies. Hence, it is a convenient option for all existing student bank account holders to pursue their school, college, or higher studies with this interest-free overdraft facility, even if they have insufficient personal funds.
Besides, scholars may not get adequate time to work part-time, as they have to cover a vast curriculum in less time each semester, so they depend on these educational loans. Now, most banks have different policies on educational loans, although many of them tend to fix their interest-free period for a maximum of one year after the students complete their specific courses. Hence, scholars should try to save funds, so that they can start paying to the banks as soon as they get a job offer and starts working professionally.
5. Assist to get Educational Grants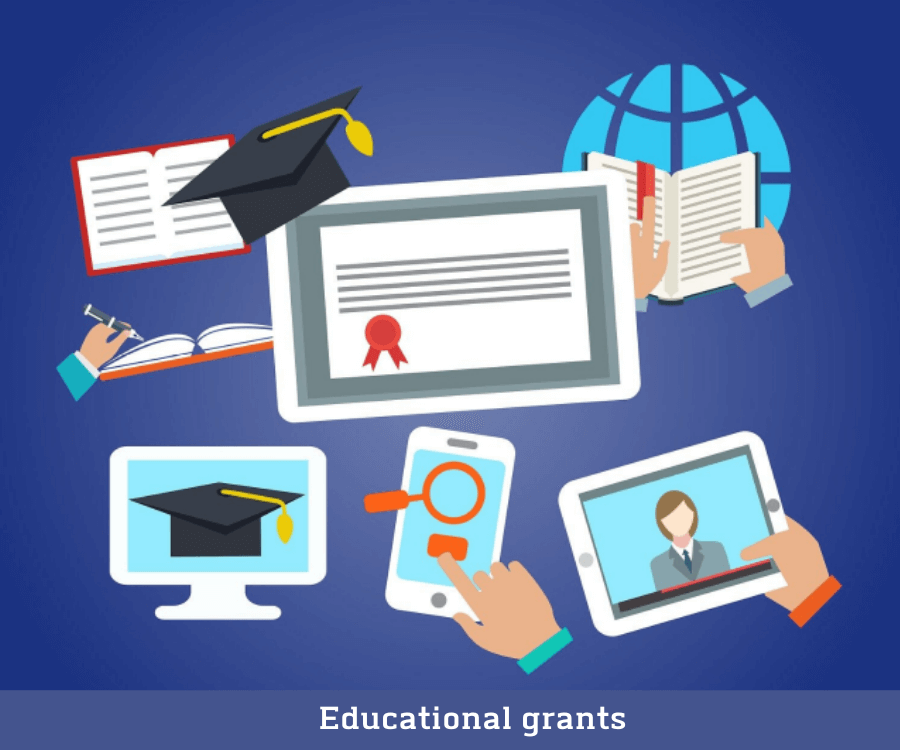 Now, for the needy and meritorious students, the Government of India offers special scholarship schemes from time to time. Hence, if the students have already availed the facility of a student bank account, it becomes easier to take benefit from the educational grants, as the concerned bank can quickly transfer the funds to the specific student's account. Thus, scholars can easily pursue their curriculum and higher studies without taking hassles of funding, which is not the case for unfortunate students with no bank accounts.
6. Free Rewards and Perks
Another advantage of a student bank account is that it comes with many perks and mileages from different banks. Some banks may offer rewards like accidental insurance cover complimentary with the debit card, while others can provide rebates on diesel fuel for their vehicles used at petrol pumps on these cards. Again, some banks can also offer railcards for the convenience of students' travel, and specialized insurance for laptop helpful for the scholars' course curriculum.
7. Take Benefit of Rebates
Now, the debit card of different banks renders discount on various transactions, like shopping activities done in-shop or in the online mode. Besides, it can also offer redeemable points made on every purchase, which students can utilize in their future shopping or other activities.
8. Acquire Interest
Another benefit of the student bank account is that it comes with attractive interest rates paid by the bank on the money deposited by the scholars on this particular account. Therefore, it directly encourages the students to save money by spending it prudently.
9. The Option of Converting to a Savings Account
When the scholar steps into the professional life, by completing his course well, he should make efforts to convert his student bank account into a normal savings account. Hence, it will give him the advantage to save both money and time, instead of opening a new bank account once again.
What is the Difference between Normal & Student Bank Account?
Among the variances, in a student bank account, scholars get a zero balance advantage. But, in normal savings account in India, students generally have to maintain a minimum of INR 10,000/- and above balances every month. Again, for fees, a normal savings account can ignore monthly fees for students, if the minimum balances are maintained monthly. While student accounts are mostly made available without any monthly fees or any extra charges on the usage of different bank's ATM.
Final Thoughts
Eventually, it can be stated that there are many advantages of student bank account with flexible opening approaches, digitized transactions, and interest-free loans to scholarships, free perks and discounts, and easy convertibility.
However, the ultimate decision of choice depends on the difference between normal & student bank account, and optimal fiscal benefits and contentment level that one reaps in the minds of students and their guardians.
---
Also read about 👉👉 Life of a Student in Student Accommodation