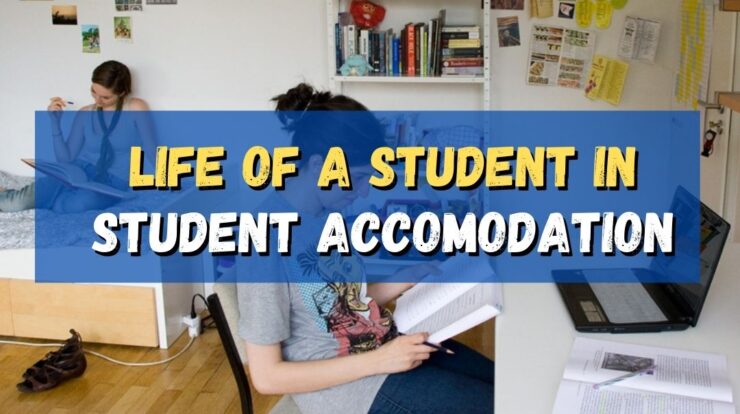 Do you live in student accommodation? If you do, then it will be apt to ask what your perceptions are of life in student accommodations. If you are not yet part of the hostel life or student accommodations, then here in this post we have something that we intend to ask to cast a glance at. The post, which we have come up with, is something like a good reserve of useful information for all of the student communities who have to partake in a taste of hostel life.
A Day in the life of Students in a Student Accommodation
To understand the nuances of the life of the student communities at a hostel or student accommodations, you should at least have a reality check yourself. A day in the life of a student in a student accommodation comprises his or her experiences with the housemates, the facilities, and the existing living conditions of the place. It's part of their student life.

Difference between Good & Bad Student Accommodations
Upon having an up close and personal introspection with the life of Students in a Student Accommodation, it is perhaps an important task to be able to make a proper understanding of the Difference between good & bad student accommodations. Here is our petite effort to bring in a few crucial facets that would be of help to student communities. Take a cursory look at the following.
Qualities or features of Good student accommodations | Life in student accommodations
When you make it a point to have words with the authorities at some student accommodation, you will need to be looking at some basic things
The place, where you propose to reside as a student, should be well-intended. Decency in the decor, as well as room management, is something that you should be specifically looking at.
Hygiene in the place or student accommodation is something that you should be specifically looking at. The place where you intend to stay should be maintained in a bespoke manner. Your health aspects must not be ignored.
Keeping the Covid 19 phases in mind, you must not choose a place which is not overcrowded.Things must be in good order.
It is good to figure out how orderly the place is. It shows the tenacity of the owner or the management of the accommodation.
Repulsive features of Bad student accommodations:
The accommodation, where you will be spending a significant part or time-span of your student life, does have a great significance in your life. So, you need to be wary of the negative influences or aspects, if you happen to notice any. Here, we are trying to make you aware of the ghastly aspects which you should avert in student accommodation.  That's how you make the Life in student accommodations more meaningful.
There are strong reasons to avert a student accommodation property if you find that it is not so well kept. If the place appears to be dirty or looks disheveled, you know that it's the kind of place that you would like to stay away from.
Maintenance of things is a big deal and you should be specifically interested in this particular aspect.
If you find disruptions in the decor as well as the entire building then you know that it's the kind of place that you would like to stay away from.
Be particularly alive as well as aware of the fact that there are no rodents as well as pests on the premises. If there are, then you can be sure that it's the kind of place that you would like to stay away from.
Last but not least, you must be wary of the noisy housemates. If they are there, then the place is not meant to be a suitable one for you.
Things to look for before choosing the right accommodation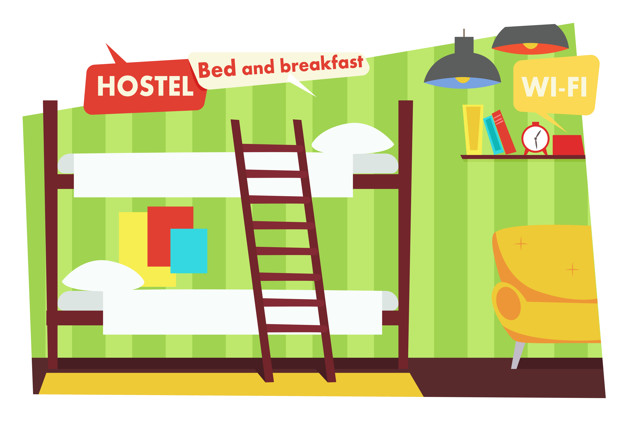 You should be specifically checking the water heating system. It's going to come in handy for sure because a close perusal of the perfect conditions prevailing in the right accommodation would be the best thing to do on your part.
Make sure that there is nothing like a damp issue in the building where the student accommodation is located.
Before you are going to board in a particular property, you should take a discerning look at the nature of the housemates. You need to make sure that their mental wavelength matches with yours.
Keep a close eye on the facilities which are being provided.
You should also be aware of the mentality as well as the nature of the landlord. After all, you will be staying on the property and you are not looking for trouble.
Final Words | Life in student accommodations
After going through all the aforesaid aspects, it is perhaps clear that the life and struggle of a student in student accommodation are common to many individuals. These accommodations are places that you should choose with the right senses and proper utilization of your judgment qualities.
We genuinely hope that you will have assured a complete understanding of life in student accommodations as you have been abreast of the crucial facts enlightened herein. We sincerely wish that you can enjoy your stay in student accommodations in a much better way. Have a healthy as well as happy lifestyle. We pray to the Almighty God that you can emerge victorious through the menacing wave of this pandemic spreading its evil clutch all over the world. Stay blessed and stay tuned to our posts with some alacrity on your part.
Also read our blog on 👉👉 Effects of Student Life & Accommodation During COVID-19